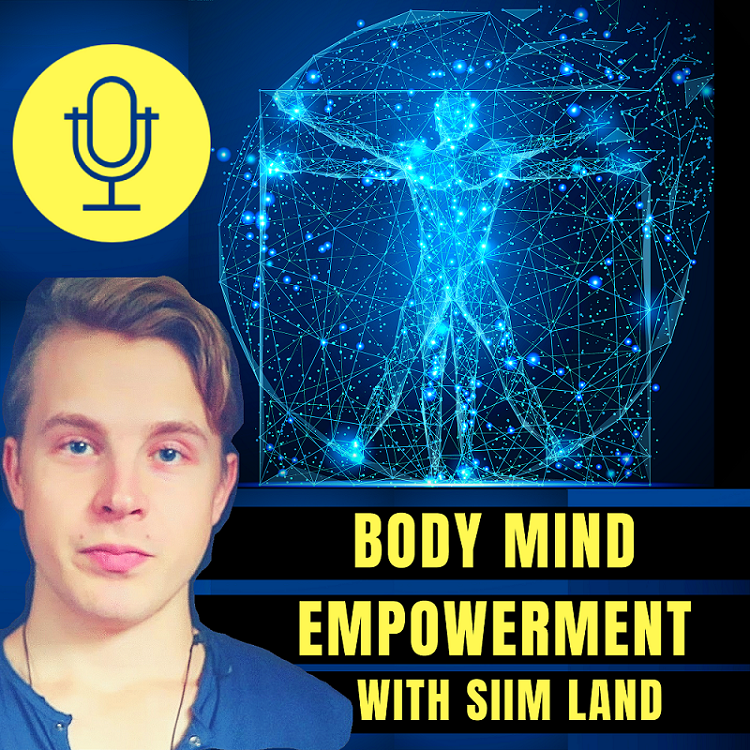 Do you lift weights, exercise or do any other form of resistance training? You should not only because of the health benefits but because it will also cultivate your mindset.
Welcome to the Body Mind Empowerment Podcast I'm your host Siim Land and our guest today is Mark Bell. Mark is a record-holding powerlifter, inventor,  entrepreneur, former pro-wrestler and founder of the Super Training Gym. 
Timestamps:
How Mark Started Lifting Weights at 12 Years of Age 02:12
You Have No Excuses Not to Strength Train 11:15
How Mark Lost Over 100 lb with Keto 16:20
Benefits of Cutting Out Bad Eating Habits 24:33
Dangers of Very Restrictive Diets 34:52
Muscle Growth After Fasting 40:19
Mark's Recent Bodybuilding Show 44:48
How to Get Locked In for a Lifetime of Fitness 48:55
How Mark Invented the Slingshot 52:04
And much more...
 Here are the links to the podcast on all platforms
If you want to support this podcast, then I'd greatly appreciate if you could join my Patreon community. You'll be able to get access to unique worksheets about Body Mind Empowerment, a lot of exclusive videos about my routines, biohacking workshops, and a privilege for your questions on the next Q&A.
 Click Here to Support the Show on Patreon! 
 Show Notes
P.S. The HD video recordings of all the Biohacker Summit Tallinn speeches are now released. Incredible information about optimizing your health and well-being. My own speech talks about doing fasting with training for longevity and muscle growth. Check it out!
Stay Empowered
Siim