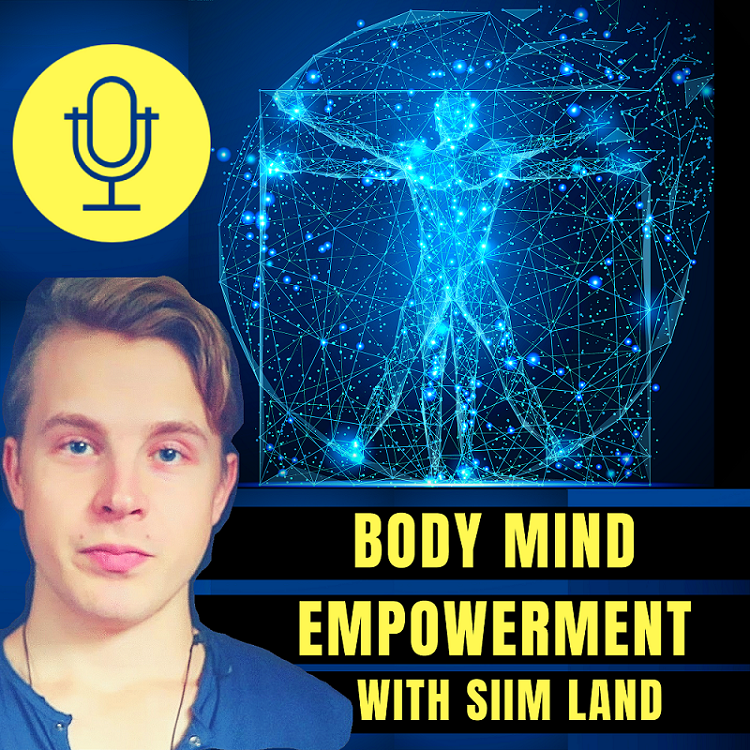 Welcome to the Body Mind Empowerment Podcast I'm your host Siim Land and our guest today is Dr Ralph Esposito. Dr Ralph is a naturopathic physician who specializes in functional medicine and men's health. 
Timestamps:
How Ralph Got Into Optimizing Men's Health 02:00
Difference Between Functional and Naturopathic Medicine 04:00
Causes of Low Testosterone in Men 10:20
Role and Function of Testosterone in the Body 20:20
Why You Need Estrogen 25:40
Does Testosterone Promote Heart Disease or Cancer 28:00
How to Fix Insulin Resistance 32:29
How the Thyroid Affects Hormonal Production 42:49
How to Prevent Low Thyroid Function 48:00
Foods That Boost Testosterone 53:52
Herbs and Adaptogens for Testosterone 57:30
Who Should Do Hormone Replacement Therapy 01:03:00
And much more...
Here are the links to the podcast on all platforms
This episode is brought to you by Lets Get Checked. Let's Get Checked offers different at-home blood tests for various biomarkers like testosterone, thyroid, vitamin D, cholesterol, hormones and others. First you collect the sample by using a finger prick, then you send it back and can get the results within 2-5 days. Knowledge is power, especially when it comes to your health and biology.
You can get a 20% discount off all their blood tests with the code SIIMLAND and letsgetchecked.com. Use the code SIIMLAND for a 20% discount at letsgetchecked.com
If you want to support this podcast, then I'd greatly appreciate if you could join my Patreon community. You'll be able to get access to unique worksheets about Body Mind Empowerment, a lot of exclusive videos about my routines, biohacking workshops, and a privilege for your questions on the next Q&A.
Click Here to Support the Show on Patreon! 
Show Notes
Stay Empowered
Siim