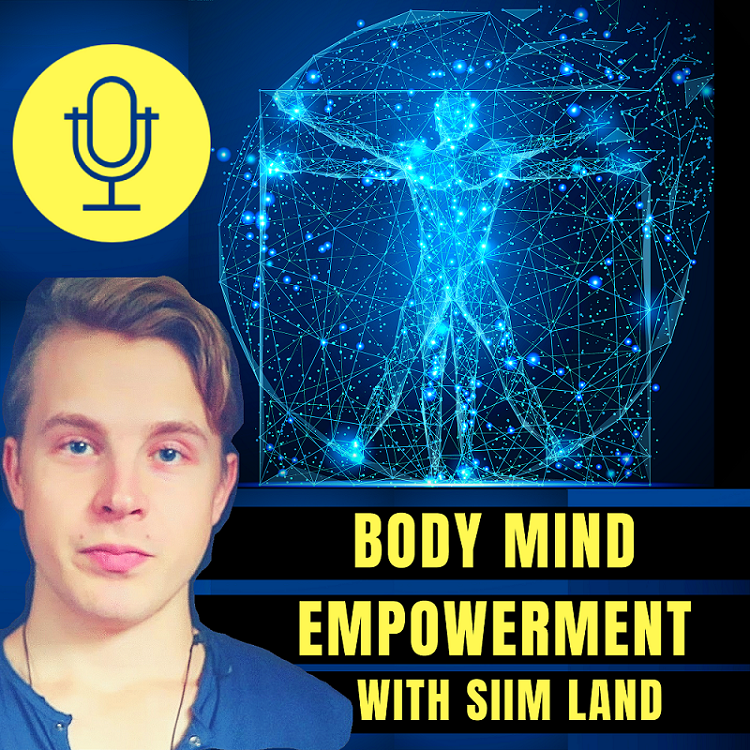 Welcome to the Body Mind Empowerment Podcast I'm your host Siim Land and our guest today is Dr Gregory Kelly. Dr Greg is a naturopathic physician and former editor of the journal Alternative Medicine Review. He's also a lead product formulator at Neurohacker Collective.
Timestamps:
Greg's Background as an ND and the Army 02:10
Neurohacking the Brain 04:45
Finding the Optimal Dose 09:50
Stress Resilience and Adaptation 18:05
Your Brain's Bandwidth 25:35
Nootropics for Brain Function 32:00
Qualia Mind Ingredients 35:12
Why Is Acetylcholine Important 37:30
How Does Food Affect Cognition 40:12
Effects of Adaptogenic Compounds 47:22
How to Improve Memory and Social Interactions 53:48
How Does NAD Help with Cognition 01:00:30
Qualia Life NAD Supplement 01:06:25
Qualia Night Sleep Supplement Without Melatonin 01:12:10
And much more
Here are the links to the podcast on all platforms
Neurohacker Collective offers the highest quality nootropics on the market. You might have heard of their Qualia Mind, which is full of amazing compounds for improved cognition, focus, brain plasticity, and stress resilience. It's not full of a bunch of caffeine and stimulants but it includes many different adaptogens and ingredients that maintain sustained concentration for hours. I don't use any other nootropics but I do sometimes take Qualia Mind if I want to get something important done or I have a cognitively more demanding task. I've even taken it before working out and there's a noticeable difference in my ability to push off fatigue and just stay in the right zone for the entire workout.
You can get a 15% discount off all the amazing supplements from Neurohacker Collective if you use the code SIIM at neurohacker.com. They have Qualia Life, which is their NAD precursor supplement, and Qualia Sleep for a sleep supplement that doesn't contain melatonin. So, it's really good stuff. Head over to neurohacker.com and the 15% discount code is SIIM.
This episode is brought to you by KAATSU Training. KAATSU bands incorporate blood flow moderation training that tricks the body into thinking it lifts much heavier weights than it actually is. When traditional weight lifting requires you to reach 70-80% of your 1 repetition maximum to stimulate muscle hypertrophy, then KAATSU achieves that effect only at 20-30%. So, it's perfect for treating injuries or used when you don't have access to heavyweights.
Research about KAATSU bands also shows it lowers blood pressure, speeds up recovery from injuries, releases stem cells, builds muscle, burns fat and prevents age-related muscle loss. PLUS, you can travel with them easily and still get a good workout on the road. If you want to try out the KAATSU Cycle bands, then use the code SIIM for a 10% Discount at kaatsu-global.com! That's kaatsu-global.com and the 10% code is SIIM.
You can get a 20% discount off all their blood tests with the code SIIMLAND and letsgetchecked.com. Use the code SIIMLAND for a 20% discount at letsgetchecked.com
Show Notes
Stay Empowered
Siim