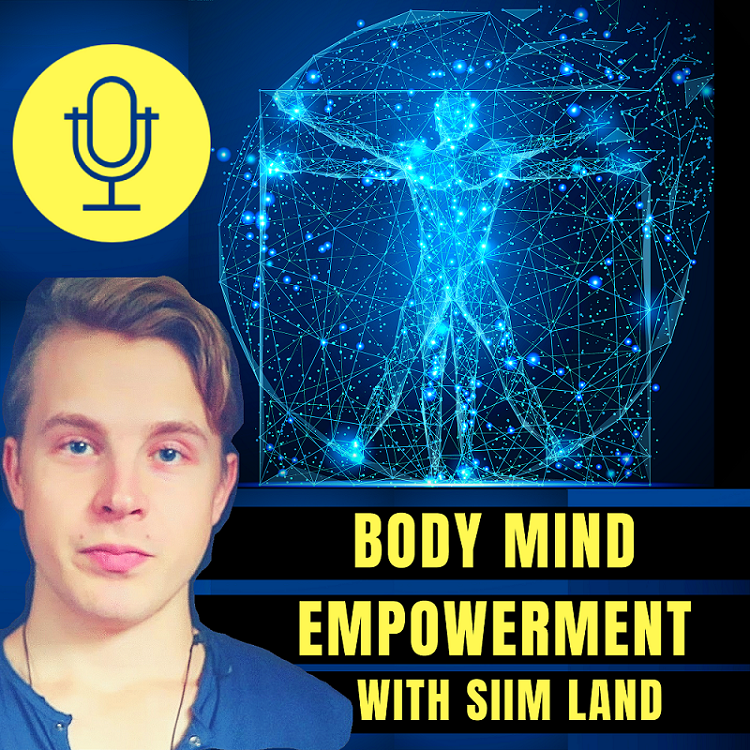 Welcome to the Body Mind Empowerment Podcast I'm your host Siim Land and our guest today is Dr Dave Rabin. Dave has a PhD in neuroscience and an MD in medicine. He's a board-certified psychiatrist and neuroscientist who has studied resilience and impact of chronic stress on humans for over 15 years.
Dave is also one of the co-founders of Apollo Neuro, which is the world's first adaptogenic wearable device. It's basically a wriststrap that generates vibrations and and rhythmic waves that resemble physical touch. They will then allow your body to feel safe and relaxed. If you want to try it out, then head over to apolloneuro.com/siimland for a 15% discount! 
Timestamps:
How Dave Became Interested in Neuroscience 02:40
What Is Consciousness 10:00
Is There a Collective Consciousness 14:50
Collective Consciousness During COVID19 18:07
How Does Stress Affect the Body 25:09
Heart Rate Variability and Stress 33:50
Physical Touch and Parasympathetic Activity 38:50
What Is the Apollo Adaptogenic Wearable 46:05
Adapting to Chronic Stress 50:45
And much more
Here are the links to the podcast on all platforms
This episode is brought to you by Lets Get Checked. Let's Get Checked offers different at-home blood tests for various biomarkers like testosterone, thyroid, vitamin D, cholesterol, hormones and others. First you collect the sample by using a finger prick, then you send it back and can get the results within 2-5 days. Knowledge is power, especially when it comes to your health and biology.
You can get a 20% discount off all their blood tests with the code SIIMLAND and letsgetchecked.com. Use the code SIIMLAND for a 20% discount at letsgetchecked.com
If you want to support this podcast, then I'd greatly appreciate if you could join my Patreon community. You'll be able to get access to unique worksheets about Body Mind Empowerment, a lot of exclusive videos about my routines, biohacking workshops, and a privilege for your questions on the next Q&A.
Click Here to Support the Show on Patreon! 
Show Notes
Stay Empowered
Siim