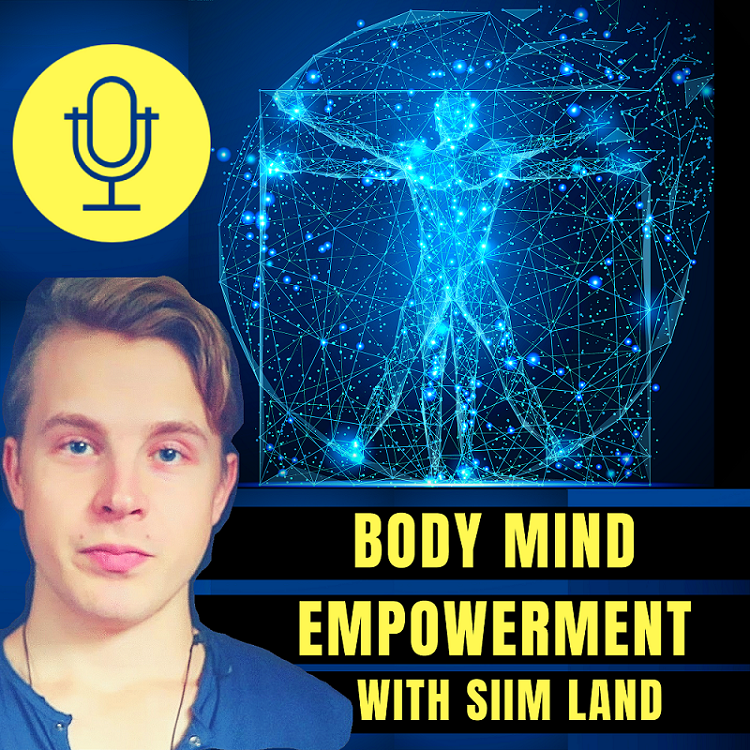 How many steps are you taking every day? Are you stuck at an office building? Whenever you go outside you're driving and if you get to the gym you feel like crap... Where's the fun in this?
Welcome to the Body Mind Empowerment Podcast. I'm your host Siim Land and our guest today is Darryl Edwards. Darryl is an author, nutritionist, speaker, and a movement coach. He founded the Primal Play Method, which incorporates functional movement exercises that resemble the aspect of playing around and having fun.
Timestamps:
How Darryl Went From Banking to Diabetes 01:30
Problems with the Medical Industry 05:20
How Darryl Cured His Heart Disease 18:50
Primal Play Method 24:30
How to Implement Play and Fun Into Exercise 33:25
Darryl's 'Play-Out' Workouts 42:50
The Danger of Moving Less as a Society 48:13
Why Have More Movement In Your Day 57:20
Movement Is More Important Than Food 01:08:00
And much more...
Here are the links to the podcast on all platforms
If you want to support this podcast, then I'd greatly appreciate if you could join my Patreon community. You'll be able to get access to unique worksheets about Body Mind Empowerment, a lot of exclusive videos about my routines, biohacking workshops, and a privilege for your questions on the next Q&A.
 Click Here to Support the Show on Patreon! 
 Show Notes
P.S. The HD video recordings of all the Biohacker Summit Tallinn speeches are now released. Incredible information about optimizing your health and well-being. My own speech talks about doing fasting with training for longevity and muscle growth. Check it out!
Stay Empowered
Siim